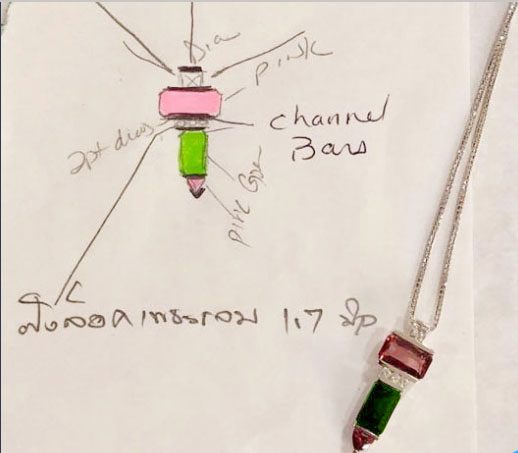 Let's Create Your Perfect Design!
Appraisals are mostly for insurance coverage purposes but also estate, proof of ownership, travel security, and your peace of mind. Most insurance companies require an appraisal for coverage and will require an updated appraisal every two years.
With the changing metals, diamond, and colored stone pricing, it's a good idea to appraise every two years. When updating an appraisal, the appraiser must inspect the jewelry before an appraisal can be done. No exceptions.
Call us to schedule your appointment today and see below for some frequently asked questions regarding appraisals.
Your engagement ring should be timeless. A custom ring is truly unique, there is no other ring like it!  We build from your ideas to create a ring that represents you. We can even change or incorporate a previously owned ring into your new design.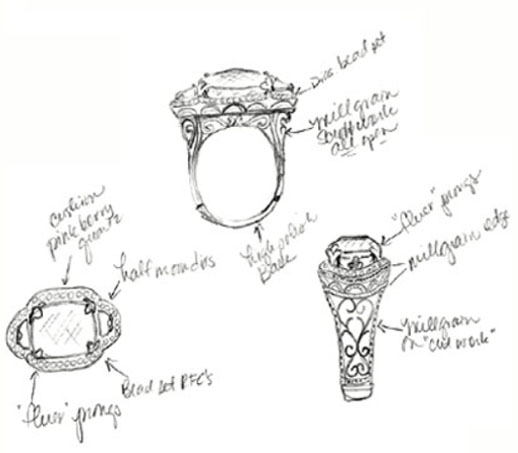 Custom Engagement & Wedding Rings
Specializing in design and re-design. We begin the process with an interview and continue the conversation with the client as the design is developed. We encourage comments and suggestions during the creative process. It's our privilege to give the customer the design they desire. Our expert craftsmen use only the highest quality materials to provide you with your perfect ring.
Learn More about creating a custom engagement ring. We have some tips, examples of previous customer rings we've desgined, and ways to make your custom design affordable.
If you are interested in creating a custom piece of jewelry, please fill out the form below and we will be in touch.