Choosing to share your life with someone is a special moment to be cherished for a lifetime. When taking this next step, you need the right bridal jewelry to solidify your commitment. With a focus on stunning beauty and artful design, our collections offer options to match every personality and preference.
Still not sure what you're looking for? Check out our Diamond Education and call or stop by to work with one of our designers or sales people. We will make sure you find the perfect bridal jewelry or help you design a Custom Ring.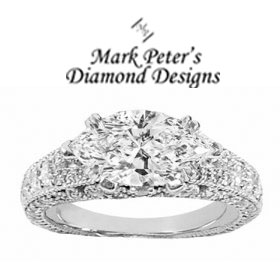 Are celebrities the only ones who can afford custom jewelry? It depends on your definition of "custom." Only you can decide if a custom engagement ring is the right choice, but there are some important considerations to think about before  proceeding.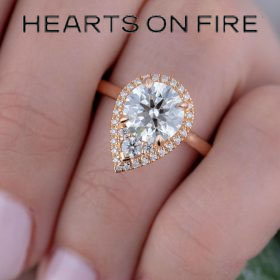 Renowned as The World's Most Perfectly Cut Diamond™, Hearts On Fire offers bridal jewelry, necklaces, fashion rings, earrings, and bracelets. With a brilliance surpassing other diamonds, the Hearts On Fire hearts and arrow cut guarantees to sparkle from across the room.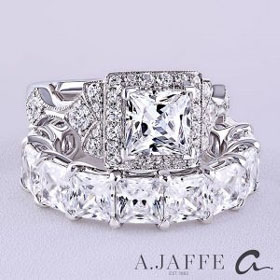 As a respected presence in the jewelry community, A. Jaffe has over a century of experience. Each of their master jewelers has over ten years of experience, their materials are of superior quality, and their engagement rings come with a lifetime warranty.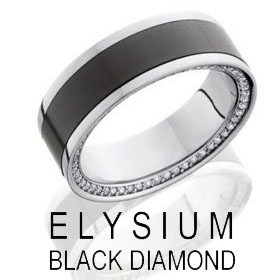 Diamond and darkness converge in a bold expression. The BLACK collection from Elysium brings the universal virtue of diamonds into the shadows of intrigue. Decades of science, technology, and art have perfected the ultimate black diamond.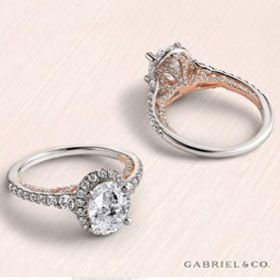 Gabrieal & Co. began with two brothers who saw an industry in need of a new vision. They understood unique, quality jewelry was important celebrate special occasions, honor relationships, and capture the beauty of life and those who matter most.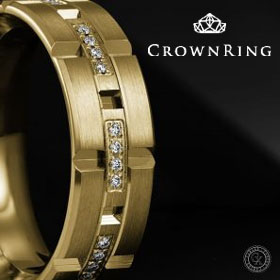 CrownRing presents a vivacious assortment of bridal designs that make you feel like royalty. They offer a variety of styles and materials that range from traditional to the most modern looks.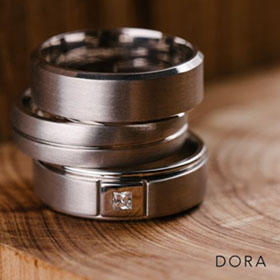 Headquartered in New Jersey, Dora has been manufacturing and selling bridal and anniversary rings for over 25 years. The Dora Hallmark inside each ring ensures it was crafted to exact specifications.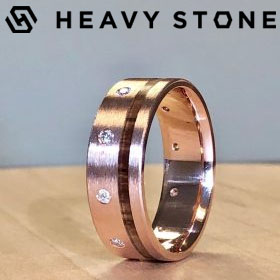 Heavy Stone offers ultra-modern bridal ring designs made with contemporary materials. They provide an alluring alternative for people who want something a little more unusual.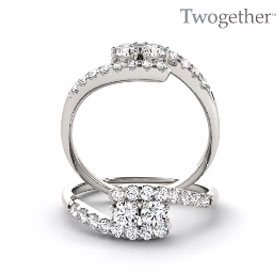 Twogether believes it's not enough just to make the high quality diamond jewelry. They believe that in order to fulfill their Mission as a company, they must also provide outstanding value.