Let Us Help Design Your Next Family Heirloom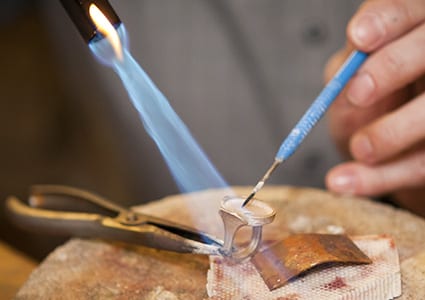 Custom Design
Mark Peter's Diamond Designs is well-known as design and re-design specialists and are proud to be able to offer you these services. We can restyle an existing piece or design a brand new piece. We can work with ideas you have or come up with ideas for you.
We work in gold, silver, platinum or palladium. The process begins with a simple interview to discover your wants and desires. Throughout the process, you are given the opportunity to comment, make changes and adjustments. Come in today and begin your custom design.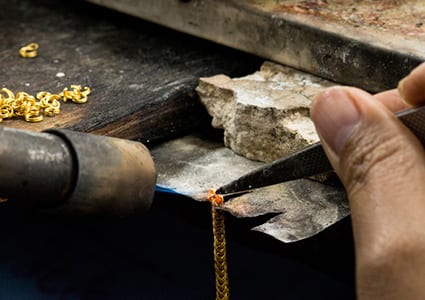 Jewelry Repair
We have two jewelers working in-house with over 70 years of combined experience. If you have a question regarding a repair, call and ask our knowledgeable staff who will give you options regarding the best method to bring your piece back to life or suggestions on restyling an older piece.
We are proud to be a Hearts on Fire® Certified Repair Center, one of only a few in the United States and Canada.
We offer the following jewelry repair services:
Chain repairs and soldering
Clasp replacement
Engraving
Earring repair – soldering post, screw-back and post conversion, lever-back drop conversion
Polishing and Rhodium finishing
Pearl restringing
Ring sizing
Prong work: re-tipping, replacing prongs
Stone setting, tightening
Ultrasonic cleaning
And much, much more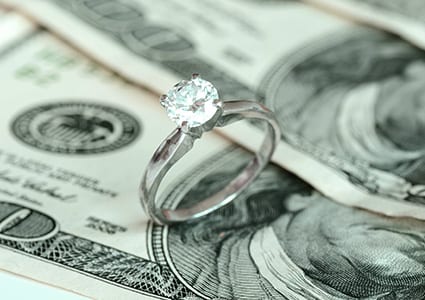 Appraisals
Mark Peter's Diamond Designs is proud to offer appraisal services. A full appraisal can be done for insurance or estate reasons. It is best to call before bringing pieces in for appraisal. Pieces will have to be left for the appraisal to be completed.
All appraisal items are cleaned and inspected before appraisal work begins.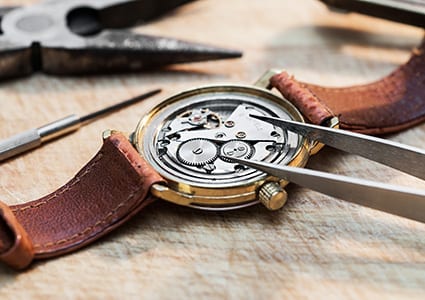 Watch Repairs
Watch repairs such as changing a battery, clasp adjustment and band adjustments are done in house and usually while you wait. Work includes watch overhauls, new movements, new crystals, dial refurbishment, gasket replacement and more.
Battery replacement starts at $10.75.
We Buy Gold
Mark Peter's Diamond Designs has been buying gold for over 20 years and will pay you top dollar, in cash, for your unwanted jewelry. We buy gold, silver, platinum, broken jewelry, sterling tea sets and flatware, one piece or 100 pieces. No limit! You can earn more by exchanging your old jewelry for new. We will double our cash offer with an in-store credit towards a new purchase.
Too far to drive? Call us for a "found money" bag to safely mail us your pieces and we will mail you a check.
Every Diamond has a Story
The Museum of Named Diamonds allows a diamond owner to request a specific name and the MoND Store will create original artwork and a poetic verse to visually represent that name, and the story behind it. This beautiful collection about your personalized diamond will then be displayed in the museum where it can be shared with friends and family around the world.
Playroom for the Kids
We know it's a lot to ask the little ones to be patient while you shop. That's why we have a playroom with assorted toys, books and stuffed animals as well as kid friendly furniture and movie options.